The snow cat was parked just around the bend from the parking lot, so we loaded up all of our stuff in the snow mobile and began skinning up.
Dancing to stay warm in the -25 temperatures while we wait for an extra battery to be delivered that will hopefully help start the ice cold snow cat.
After a nerve racking 20 min, it started!
We loaded up the gear in the trailer and started the 12km drive up the road.
Once at the top of the road we put on our gear and began skinning up the 7ish km towards the hut.
After getting a little bit lost a few times the hut finally came into view!
The nearby composting outhouse.
A few of us decided to do a quick lap on the slope just behind the hut.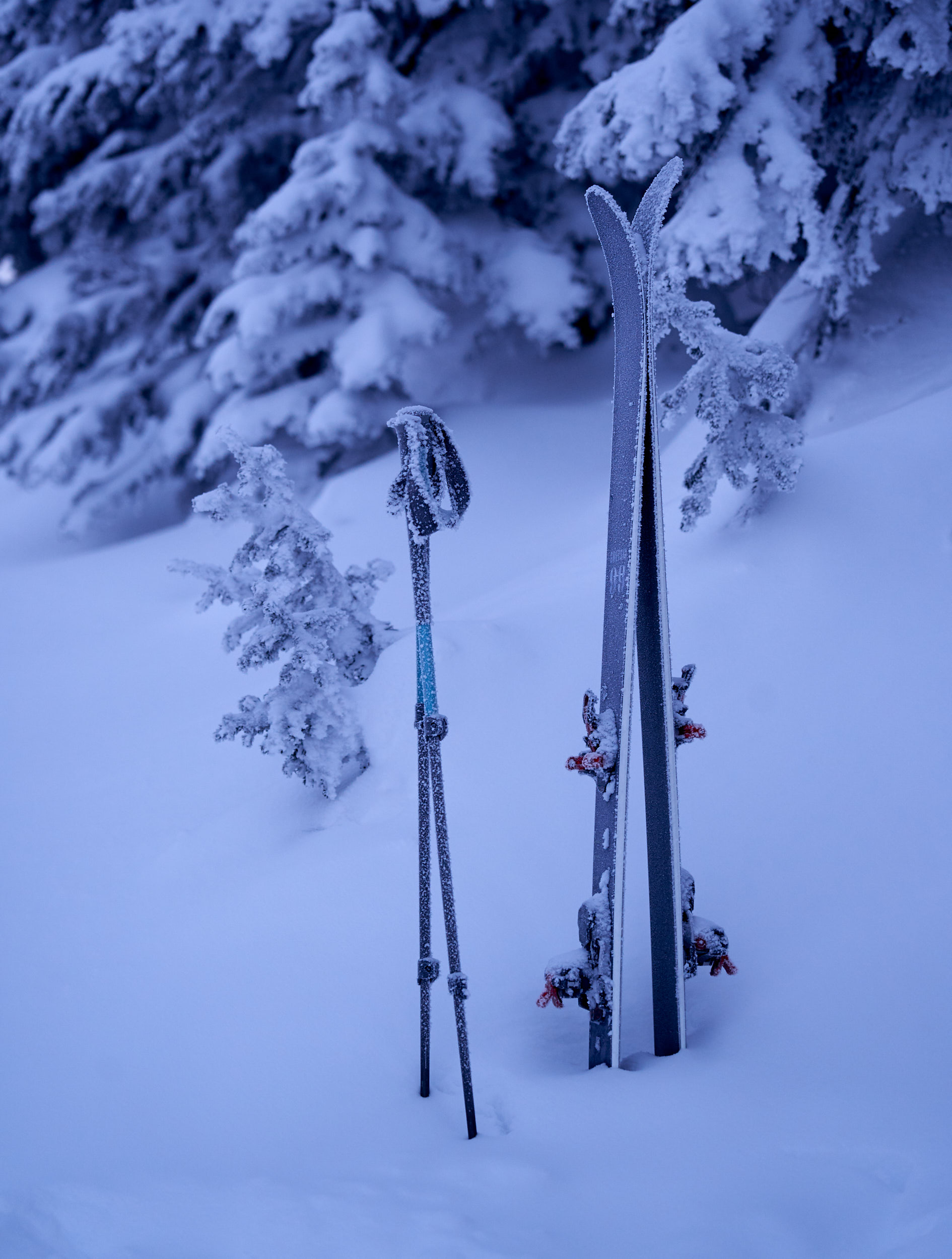 The next morning I got up early and took a few shots of the surrounding area as the sun was rising.
The hut was spacious with tons of places to hang your gear to let it dry each day.
The kitchen was great and had everything we needed to make dinner each night.
There was a propane powered sauna in the back.
A few times a day we would fill 3 of these large tupperwares with snow to then later melt for drinking water.
Radio for talking to home base and emergencies.
The designated pee spot to ensure that no one pees in any of the snow that you use to melt for drinking water.
We spent the next 6 days skiing the nearby mountains.