Mount Assiniboine
We started at the base of the Sunshine Ski Hill, just outside of Banff.
You have the option of hiking up the ski out trail or pay to take the gondola up. We choose to take the gondola as we had heard the hike up the ski out was a fairly boring gravel road. It's also discounted if you're doing the trail one way and exiting at Mount Shark.
It was interesting seeing the ski hill in the summer for the first time. It's almost unrecognizable.
The first day was an easy 13.6km to Porcupine Campground.
Our first good sight of Mount Assiniboine towering in the distance.
There were tons of butterflies at Porcupine Campground, Paige had setup her socks to dry and they were covered in just a few minutes.
The next day we had a short 9.3km to Og lake.
As the sun set, we spotted someone attempting to boulder nearby.
The next day we had another short day with 7km to Magog Lake at the base of Mount Assiniboine.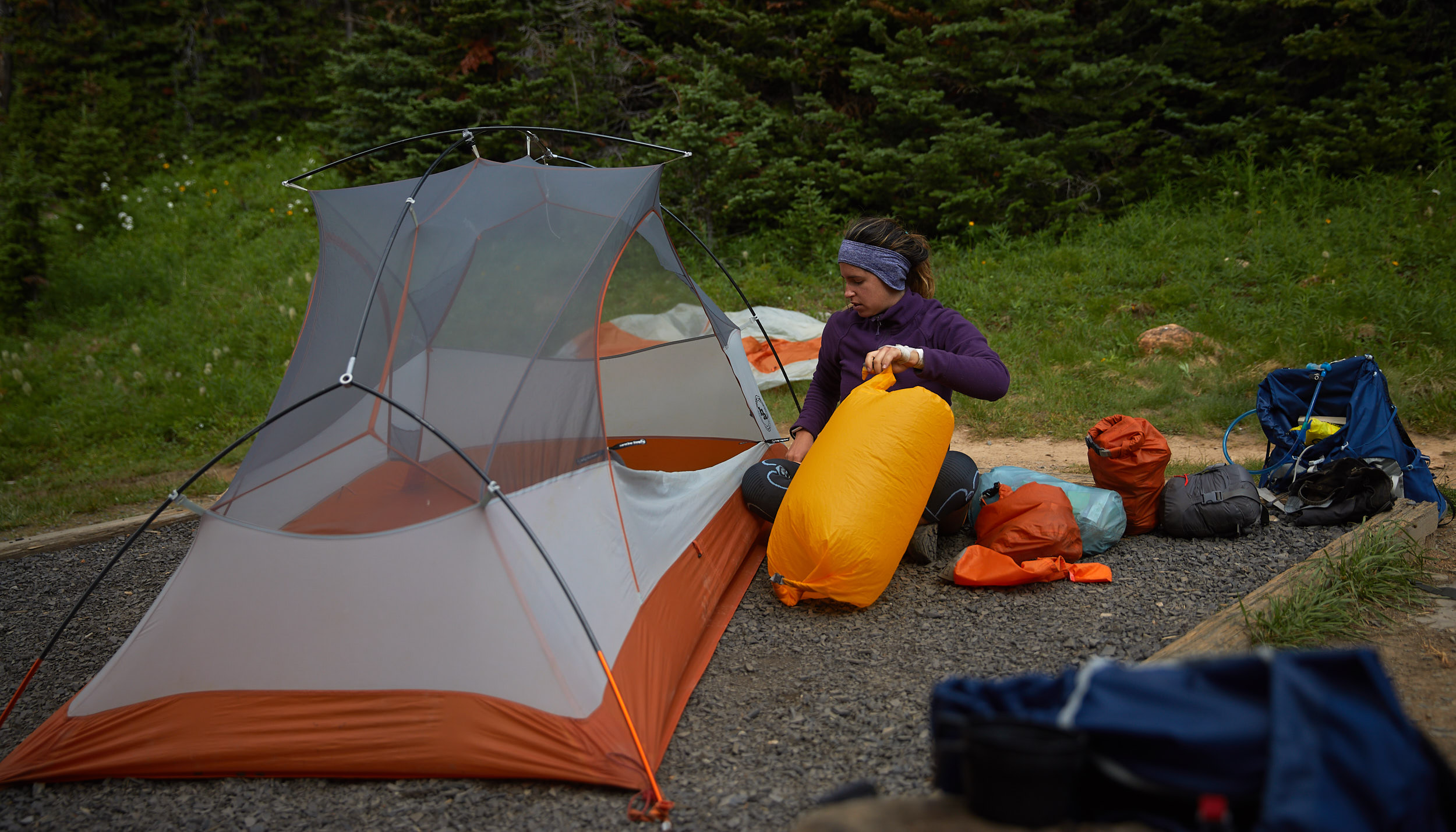 We setup camp well before noon and decided to hike up to The Nub.
This is the first viewpoint called 'Niblet'.
After that we headed up to the next viewpoint called 'Nublet'
The weather started to turn, so we choose not to go all the way to the Peak of the Nub and instead head down to the lodge, which we could see in the distance.
The Assiniboine Lodge has a public dining time between 4-5pm. At this time you can get tea,cake,beer or wine, even if you're not a guest of the lodge.
That night I quickly jogged up to the Niblet viewpoint again for sunset.
The next morning there was a heavy fog on the lake and surrounding areas.
Our plan this day was to do the Windy Ridge Peak. This was roughly an 18km round trip.
After a long day, the lake was super refreshing and not nearly as cold as we had expected.
One of the cabins for the guests of the Assiniboine Lodge.
The next day we cooked a quick breakfast and headed off towards Wonder Peak.
On the way to wonder peak you pass the Naiset huts, these are shared accommodation that are $25 a night per person.
After having lunch we gave the Wonder Peak to Mount Cautley traverse a try.
This scramble ended up being pretty exposed at certain points and route finding was difficult.
Once you reach Mount Cautley, there is glorious scree slope nearly the whole way down.
The next morning we got up at 430am as we had a 30km day to the Mount Shark parking lot and had a ride arranged for 5pm.
Paige found wild strawberries!
6 days and almost 130km of hiking later we finished!