Grizzly Peak Trail
Hike Details
Location: Peter Lougheed Park, Alberta, Canada
Hike Quality (1-5): 5
Hike Difficulty (1-5): 3
Round Trip Distance: 6 km
Max Elevation: 2545 m
Elevation Gain: 900 m

Trailhead Directions
From Calgary head West on the Trans-Canada and then turn left at Highway 40. The trail head is about 35 min down the highway on the north side of Ripple Creek, this is the first creek you come across after passing the Grizzly Creek turnoff.
Camera Details
Camera: Canon 5D Mk IV
Lens 1: Canon EF 16-35mm f/4.0L IS USM

Trip Details
Date: October 7, 2017
Start Time: 1:30pm
Total Time: 5 hours
Participants: Patrick Latter, Paige Sorger
The trail starts just off the highway with space to park your car off the road.
There is a defined trail that climbs steeply up the front until it starts to level out and wrap around the right side.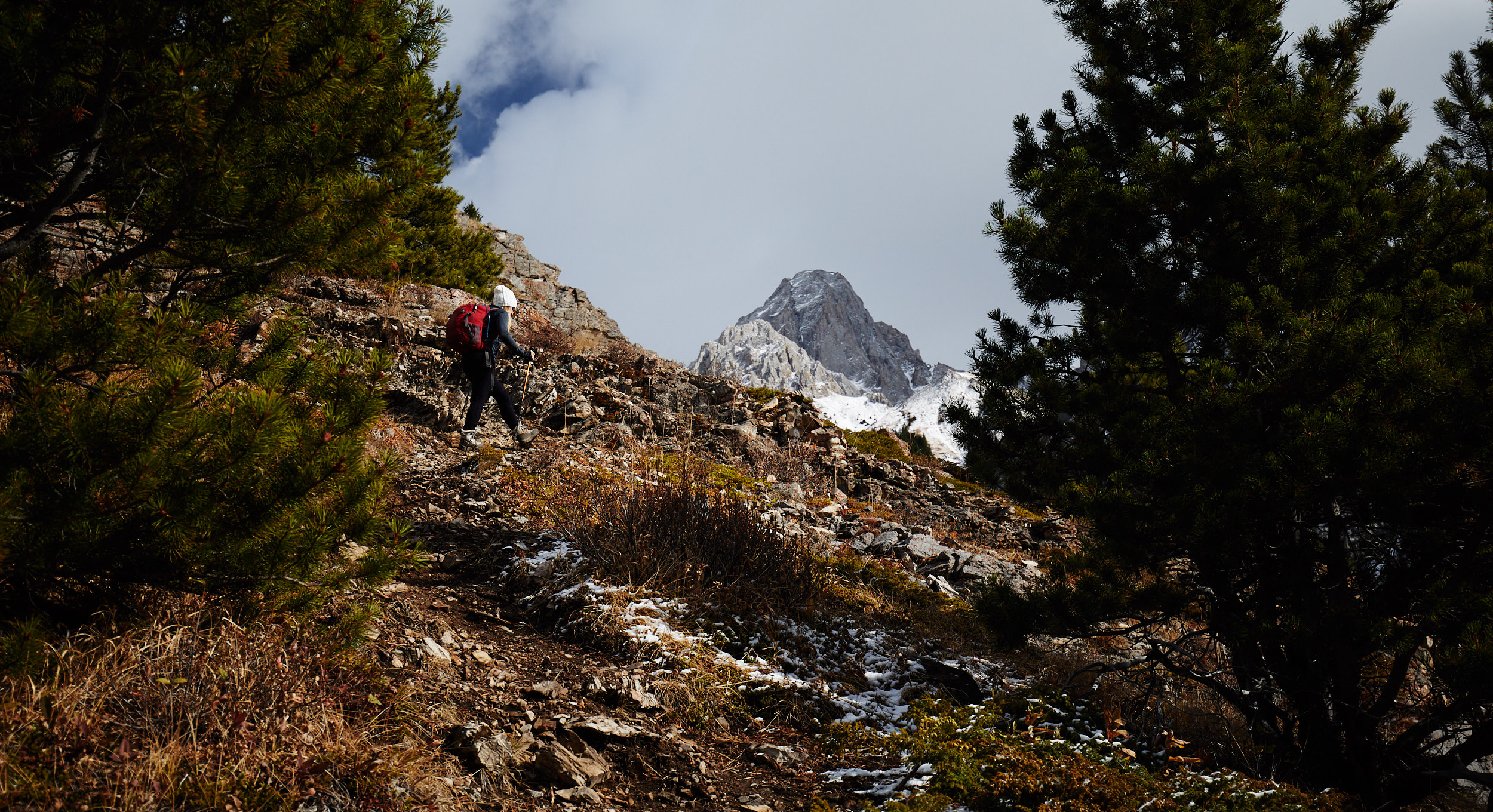 About 1km in, there is a short section of easy scrambling.
At around the 600m mark we started to see snow on the ground from snow storms the past week.
As neared the top we stopped for a quick snack as some heavy snow began to fall.
At this point it was still fairly sunny despite the snow.
The last stretch before reaching the back side is steep with soft scree, so it can be slow going.
Just before we reached the summit the snow storm became a whiteout.
We stopped at the summit to put some warm clothes before finding a place to get out of the wind and have lunch.
As we finished our lunch the storm seemed to pass and the sun came back out. We quickly headed back to the summit in hopes of catching a glimpse of the view.
It was getting late at this point, so we started to make our way back down to the car.